This iconic mountain located in the remote Highlands on the NC500 is a must for all those looking for an amazing adventure. Our all inclusive Suilven three day journey will see you not only climbing to the top of Suilven but also canoeing on the serene Loch Veyatie to a remote campsite. No prior canoeing experience is needed just a general level of fitness is perfect for this trip.
Our Suilven journey will begin where we meet at our store near Dingwall, collection is also available from Inverness, Inverness airport and train station. After meeting up we will then hop in our minibus and up into the Highlands along the NC500. After a stunning drive we will arrive in the small village of Elphin where we unload all our equipment and spend time getting packed. It is then a short walk down the hill rolling the canoes on the trolleys to the stunning shores of Loch Veyatie. Here you will spend as much time as needed getting to understand your canoe and how to pilot it before heading out onto the loch and paddling to our first night's camp.
On day two we will swap our canoeing equipment for our hill walking equipment and head for the summit of Suilven. We will be first heading to the saddle and then once on the summit the whole of the West Coast of Scotland will be laid out before you in a 360 degree vista like no other.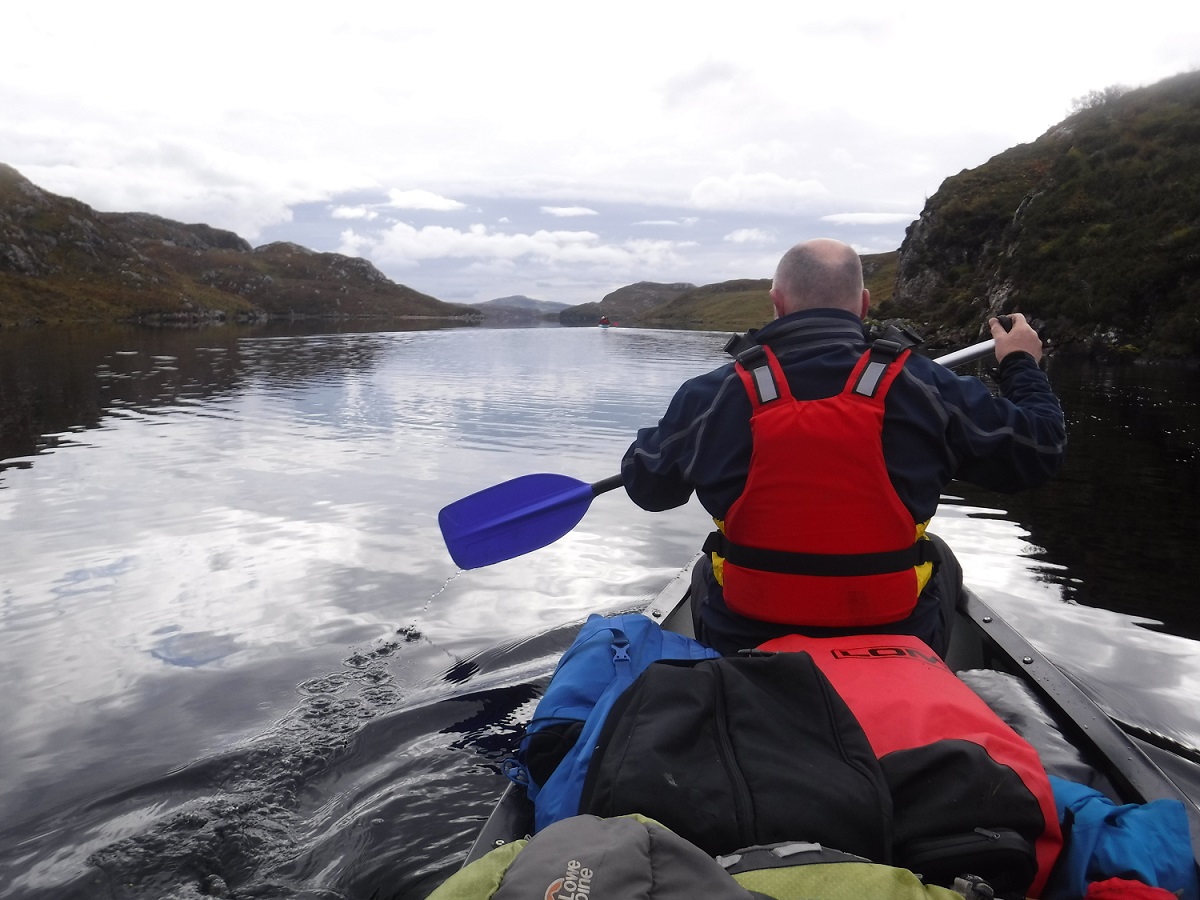 Come the end of the day we will head our way back down to our campsite for tea, medals and a well-deserved celebration meal and drinks
The final day sees us pack up at our campsite and head our way back up Loch Veyatie, leaving behind Suilven. Our vehicle will be waiting here and we will shuttle you back to our store or Inverness; the journey has ended but the Highlands will always be waiting for you.
Dates
10th – 12th June 2022

23rd – 25th September 2022

Can't make the dates? Get in touch and we will do our best to fit them round you.