Our Dog Friendly Canoe Trip in the Highlands of Scotland along the NC500 is perfect for anyone who wants to bring their four logged friend along on their canoeing adventures. We have loads of experience of having dogs out with us on activities and our canoes have ample room to accommodate them and you.
If you have concerns about your dog falling in the water, we also supply dog friendly buoyancy aids free of charge. These purpose-built flotation devices fit comfortable around your dog with strong webbing straps and they have an easy grab handle should you need to pull your dog from the water.
When we run our activities we like to meet the whole family and that includes your lovable dog, so feel free to bring them along on our Dog Friendly Canoe Trips.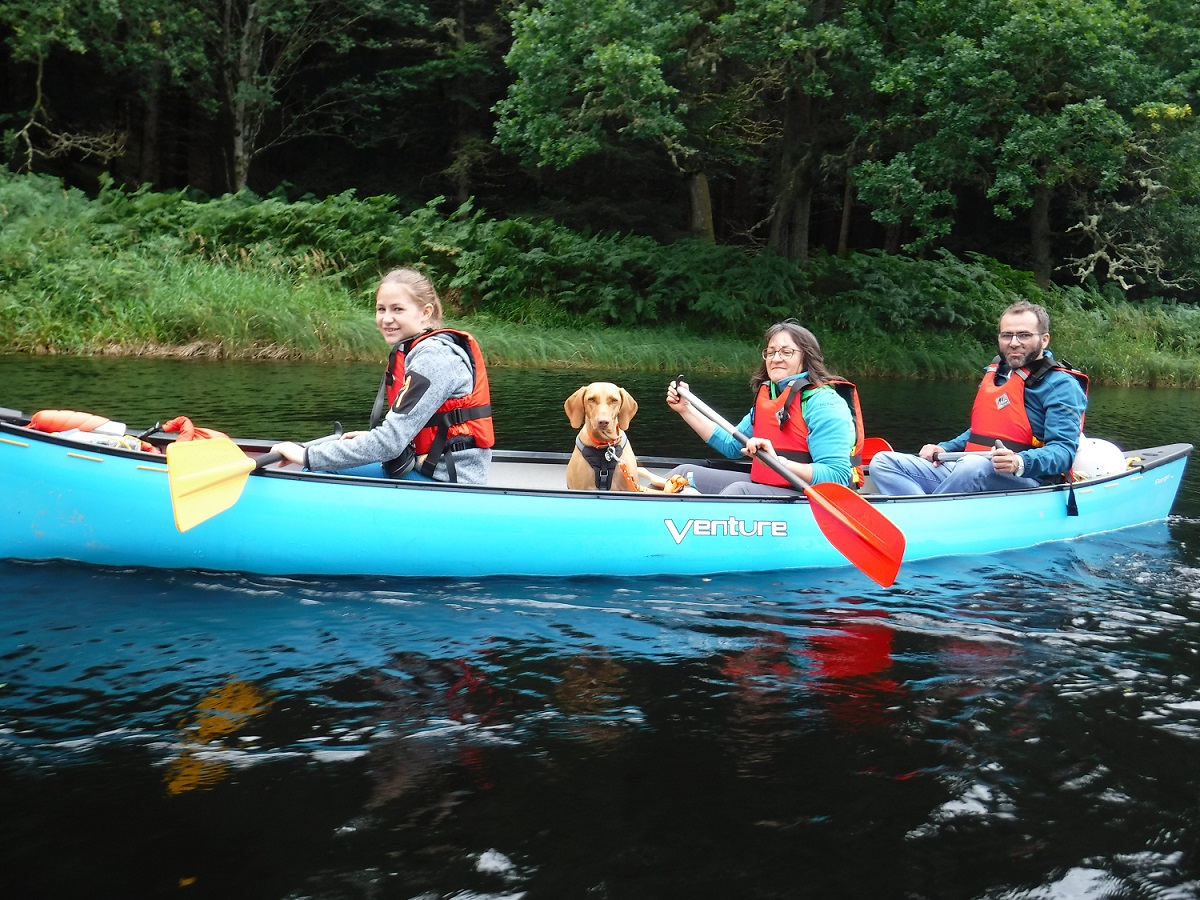 Where do we start and meet
Our Dog Friendly Canoe trips take place all around the Scottish Highlands and the NC500. We like to find out where you are staying and meet you at a location that is convenient to you. So is there somewhere special in the Highlands you would like to explore? If so, let us know and we will try to make it happen. Alternatively, we know the Highlands and the Nc500 really well so would be happy to make suggestions.
Price
Half day – Adult – £60 Child – £40 Family (2 adults and up to 4 children) – £120
Full day – Adult – £85 Child – £55 Family (2 adults and up to 4 children) – £175
Dogs go free!
How to book
Call us on 077680 95228 / 01349 368653