Spending time in the Scottish hills during winter can be truly spectacular but if you are going to head up onto the hills you need a whole different set of skills.  Here at Liquid Footprints we have years of experience coaching and running winter skills courses.  Each of the courses will focus on the essentials such as crampon work and avalanche awareness ensuring that you finish with the skills needed to keep you safe.
Single Day Refresher
This course is designed for those who have a level of experience but may just need to brush up their skills.  You will spend a day on the hill with us recapping on all the winter mountaineering essentials and may even learn a few new things.
Location:-  Aviemore
Dates:-  2019 dates tbc
Cost:- tbc
Whats Included:-  Helmet & snow shovel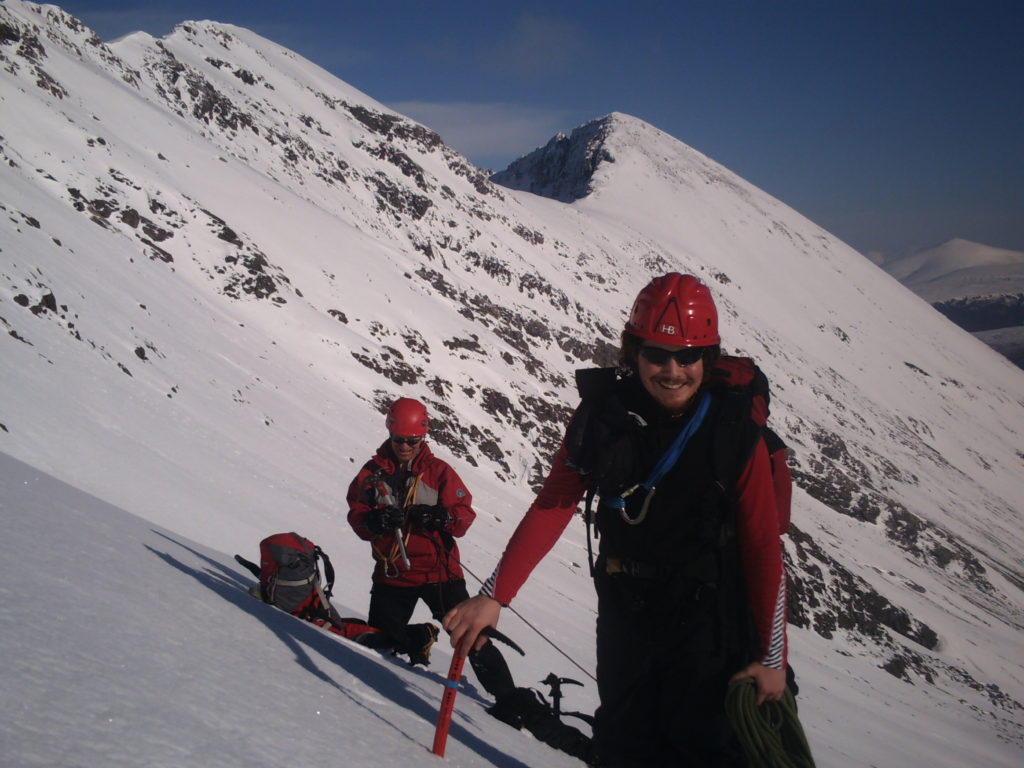 Weekend Course
This two-day course is designed to give you plenty of time with us so that you can learn and develop those essential winter mountaineering skills.  Nothing will be rushed and we will spend time focusing on your learning to ensure that at the end of the weekend you will have the skills to be safe.
Location:-  Aviemore
Dates:-  2019 dates tbc
Cost:-  tbc
Whats Included:-  Crampons, ice axe, helmet & snow shovel
HOW TO BOOK:
Simply get in touch with us either via email info@liquidfootprints.com or give us a call on 07768095228